Dispensers
Range of electric or manual motorized hose reels for high pressure fire hose.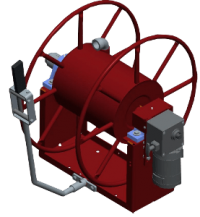 For fire hoses of a certain length, the use of a reel for transport and handling is often essential. The reels can thus save you a considerable amount of time during your interventions, and also make it possible to keep your hoses in the best possible conditions, protected from possible damage.
The hose reel is a cylindrical shaped mechanism around which the fire hoses are wound. The reels can take several forms, to adapt to all the needs and all the types of existing hoses (flexible, rigid or semi-rigid). There are thus reels to carry in the hand, to fix on a wall, or even on wheels.
The reels can also be rotating or fixed, depending on their use. Rotating reels have the advantage of allowing deployment and quick storage and easy fire hoses.
There are also reels at the back of some fire trucks, which are then used to extinguish small fires.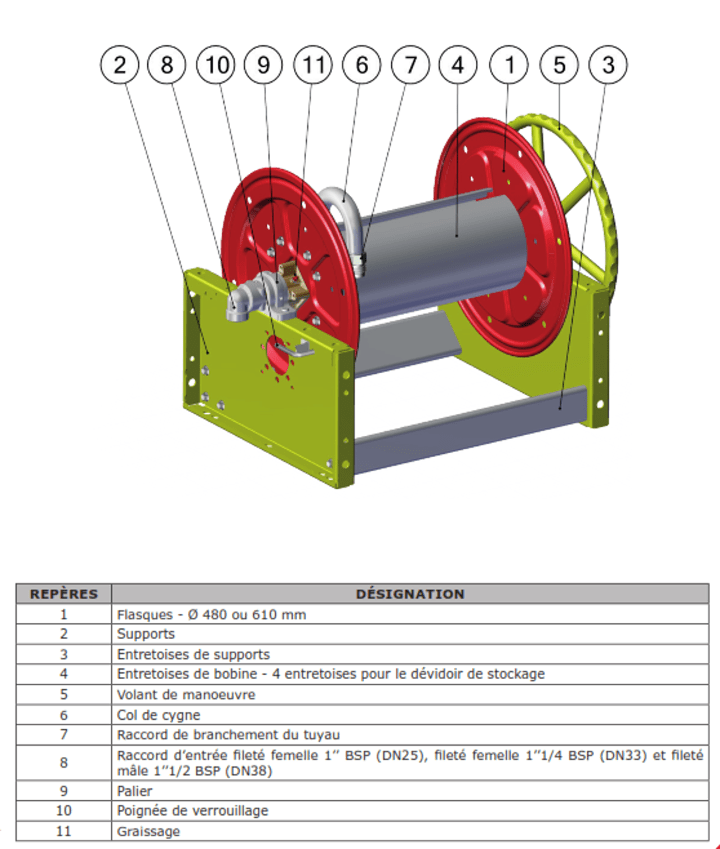 A selection of pumps adapted to your specific needs